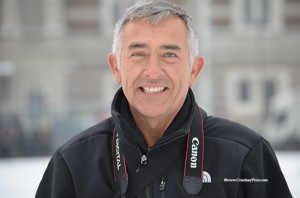 Long time friend of BMoxie, Todd Vendituoli recently launched the eye catching super site HomeCentrl. If you haven't checked it out, please do.  But for now a few questions and an interview with him.  All the best Todd. Cheers! ~jb
*******
Building Moxie: Ok, Todd – it seems that you have been traveling a bit.  What's going on in your life right now?
Todd V.: Well I have been traveling a bit this year and it started with a trip to the IMM show in Germany with a side trip to Amsterdam after that courtesy of BlogTour. Seeing the products, designs and styles from Europe was really a great treat and then I was in New York for Brizo's Fashion Week. Again it was a wonderful time and learning experience. As you may know, travel doesn't bother me at all and going to various trade shows is a valuable resource for myself and the companies that sponsor me for those events.

Building Moxie: Yet you still had time to design and release a new website?  HomeCentrl – can you tell us a little bit about that process?
Todd V.: Actually it took about 2 ½ months to do the new sites design and I really have to thank the people of Waylay Design for all their hard work and patience. I wanted a clean looking site that could provide an easy navigation and a nice viewing experience. Wayne and Selina did a great job and are still there to answer questions I have. Top notch in every respect!
Building Moxie: It appears that with HomeCentrl you are pulling, encapsulating and aggregating highlights from around the web?  Are you still producing original content?
Todd V.: HomeCentrl was designed to be multi-faceted. The section entitled- Centrl Aired is posts that are relevant to the theme of the site, which is everything about your home, from various other people that have blogs. All of the links and such go directly back to their sites and helps them get some exposure from my site. It also adds a variation of content for others to view.
I still write original content under the heading- The Building Blox and that is done 6 days per week. I have just added a new section called The Front Porch, which is a mixture of original content and a view of many different things. So generally I write about 11 original articles per week for the site.
Building Moxie: Can you name some of your goto sources?  Better – what are you looking for and what exactly to you strive to share on HomeCentrl?
Todd V.: The whole concept of HomeCentrl was to provide a place that could be a resource for people to use in obtaining information about their homes, whether that be from a construction standpoint, for design or for various products. By providing a diverse base of knowledge, it will be a place to look for information that will be centralized and broad enough to be used by many. At present, we have close to 800 published articles and that tends to grow by the month with an average publishing rate of 160+ articles per month.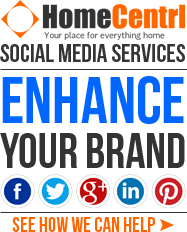 Building Moxie: I know you have been doing quite a bit of work with trade shows and other brand events.  Do you have sponsors or at least significant brand support behind HomeCentrl?
Todd V.: At present we have some advertising on the site and I do expect that to continue to grow. As the site grows, there becomes more interest from larger companies but it's really about the number of readers that you have and such before sponsors will step up. At this point, we have been funding most aspects of the site but I do expect to see an increase of sponsorship soon. Now, I would add that we are always willing to discuss options with brands from trade show sponsorship to sponsoring on the site itself.
Building Moxie: Does HomeCentrl officially mark a transition from builder/remodeler to full-time online publisher?
Todd V.: For the most part JB it is. I may still dabble in the actual construction field but at present producing such amounts of daily content takes a great deal of time and energy. I also feel that at this junction of my life that there are more options for being a publisher. Publishing doesn't tie me to a physical location and the economics of that area. I also do work for various people and brands in the field of social media, such as handling certain aspects of their accounts or consulting on best practices of using social media platforms. As people's time gets shortened, I'm finding that this aspect of the site is expanding.

Building Moxie: Can you tell us what we can expect out of HomeCentrl? Where is it going in 2013 and beyond?
Todd V.: HomeCentrl was launched on January 22 and since that time has been continually growing. We have actually increased in the global rankings of the site by almost 60,000 since the launch, which I'm thrilled to be saying. I think this new year will drive the site continually higher and I also expect that as more content is indexed by Google and other search engines, it will continue to grow.
I'm also expecting to see an increase in advertising money this coming year as the site grows.  I know some consider that a sell out, but the truth is without money coming in, I can't afford to keep doing what we're doing now. So if there are any benefactors that don't want to see advertising and such on the site, let me know and we'll set up a yearly payment plan or a trust fund. Seriously, everyone needs to make a living and doing this is no different.
I am also expecting to see more brand sponsorship of the site and for events in the coming year. HomeCentrl is a great platform for creating exposure and audience so I believe we'll be seeing more on this avenue too.
Building Moxie: Anything else you might like to add?
Todd V.: I'd like to thank JB for the opportunity to tell others about my new site HomeCentrl and hope you'll continue to be fans of Building Moxie and HomeCentrl for some time to come!
Thanks JB!