A Contest
First off, and maybe you noticed the badge in our side bar over there >> … Building Moxie is nominated in Jackson Design and Remodeling's 2013 JDR Industry Blogger Awards – 4th Annual.  The Remodeling  Category.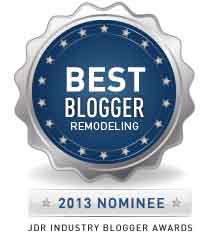 Admittedly, I'm a little late telling you … since voting closes (ha!) at 4pm PST this Friday, but there is a $500 grand prize (and perhaps countless other accolades).
I never really charge hard at these things, and likely it is because of, or results in, a lot of defeat (ha!).  If you have time for a vote, Great! Thank You … but  I'll take it too as an opportunity now to check out some of the other contenders, the current leaders, in the Remodeling Category.
There's … Liz – a serial flipper @ It's Great to be Home; Greg and Ashley – living and loving their first house @ 7th House on the Left; & Chris and Meryl – renovating a Storybook cottage in Oakland, CA @ Picardy Project … Check 'em out and good luck all!
*******
An Auction
I offered up a Dremel  8220/2/8 12v Rotary Tool Kit for an online auction hosted by blogger and baker Evelin Alarez-Flores. April is Autism Awareness Month and her auction benefited Autism Speaks.
In line with the way things have been going (ha!), the auction actually already closed … Sunday, but still I am motivated to tell you about it. Here was our listing.  The winner with a bid of $125 … (Simply Paint It) – Congrats and my personal thank you.
I am proud to have been a part.
*******
A Google Hangout
For my first ever (technically second) Google Hangout, I had a casual chat with one-time school teacher turned blogger Sharon Hines of mrshinesclass.com.  She hosts a regular Hangout, which she calls "After Class with Mrs. Hines."  Sharon was a great interviewer, a natural, and it was a ton of fun.  (Thank you again Sharon.)
While Google Hangouts aren't always the easiest thing for me, given my schedule, Sharon was nice enough to dial me up in Providence during some down time at JLC Live.  We worked through a couple of minor glitches, including crashing the hotel's wifi connection … twice, and with a little editing magic later (on Sharon's side) – it appears now that we had a good, balanced conversation.  We talked House Hunting (this Spring), Fixer Uppers and in general, Old Houses vs New Construction.
It "aired" last Friday and is now posted to YouTube. I have embedded the resulting video below … for your convenience.
Old House vs New Construction :: How Do We Define Them?
On watching that video now … idk … 3 times, I can't help but notice a pretty consistent disconnect … on my end.  Caught in a casual setting, I'll admit it – maybe I struggled a little with concrete definitions for the terms "Old House" and "New Construction."
What is "New Construction" anyway?  In many cases, as with Sharon – new construction means "building a house."  Maybe you walk into a model home (in a new development somewhere) and ultimately buy a lot, and plans – on which, and according to, a house is then built.  In these cases, many customizations, changes even, can be applied pretty freely to "the plan" … pretty much all the up to the point where ground is broken and the home is actually set to be built. In other cases, maybe when the construction of the home is underway or further when a home perhaps is near completion – changes are less easy, of course. In all cases above here, and regardless of the "point of purchase," we are talking new construction … certainly.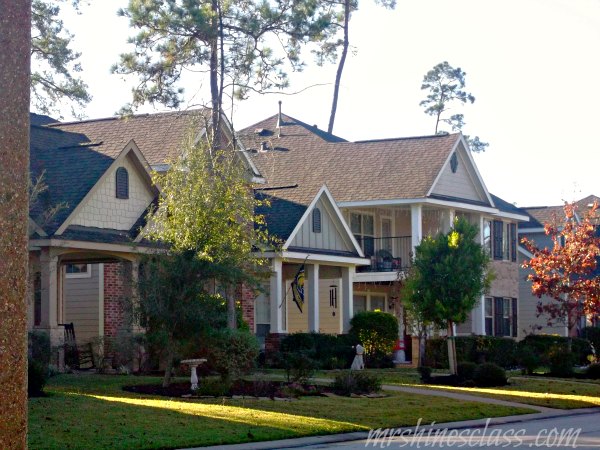 What then is an "Old House" anyway?  In my case, and I do want to correct what I said in the video "… all our houses built before 1920 …".  What I actually meant was, and my mouth wouldn't help me, "… built in the 1920s or before …." So, "built before 1930" would have actually been a more accurate statement.  Please forgive me, and I think either way, you would certainly agree houses built in the 1920s could be considered Old Houses. Sure, but wait … Could you call them "REALLY Old Houses"?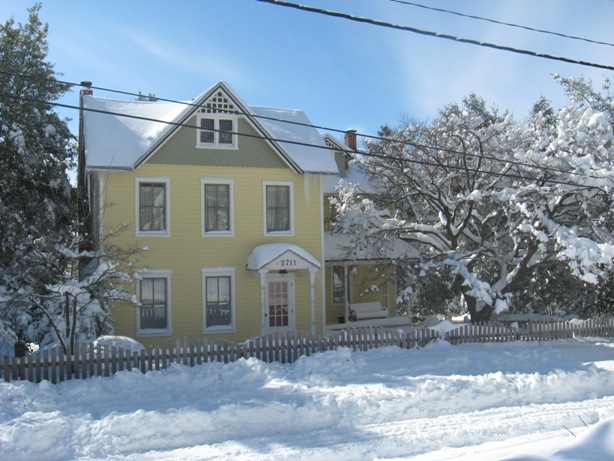 And what about all the other houses that maybe don't clearly fall into the category of "Old House" or "New Construction"? I mean – think about this, my mom's house was built in 1971 (and yes, this happens to be the house in which I was raised).  But for some reason, I still have difficulty recognizing her split-level ranch as an Old House.  … Is it an Old House? And is it just me that is then …  off? No and No … okay. Does that then make her house New Construction?  Well no – certainly not!
Her house is now 42 years old.  And it got me thinking, instead of "Old" should we actually be using different words – "Historic" maybe, hmmmm … how about "Antique"? According to the Wikipedia page, things must generally be 100 years old to be considered antique.  However, the page continues, "The only known exception to the "100 year rule" would be cars" which are traditionally considered antiques at 25 years.
Transposing, 25 years of course is an interesting and noteworthy point in the age of a house.  Many if not most systems, and further, the products found in or on a house have a common usable life of around 25 years. Even the products we are putting out today -25 to 30 years is a pretty common and acceptable life expectancy.  So perhaps, and then I ask – Would 25 years be a good place to drawn the line of Old House vs New Construction? … As it may also mark (if left untouched) the beginning of a house's first wave of failures.
Using that formula, that would then mean that any house built before 1988 is now currently considered an Old House, any house built after then – New Construction? Well …
The US Census Bureau defines New Construction as existing in any one of five phases of a residential construction project: (1) housing units authorized to be built by a building or zoning permit; (2) housing units authorized to be built, but not yet started; (3) housing units started; (4) housing units under construction; and (5) housing units completed.
Hmmmm … "Housing Units Completed"?  Most would agree that "housing units completed" probably applies at least for a handful of years. Is five years or fewer an acceptable definition for New Construction? More?  And what then for those houses with an age of say 6 to 25 years … What are these? Slightly Used But Not Yet Old Houses? Used Houses? Certified, Pre-Owned?
And what of those built say in the sixties or that are the age of my mother's – Mid-Life? Cougars? What then?
*******
What do you think? … on any of this. I'd love to hear your thoughts. ~jb