BuildingMoxie.com boasts a UVPM = 50+k. Since its 2010 redesign, it has seen 200+ contributors and has served over 1 million pages: http://bit.ly/BMoxie_MediaKit. JB served as both primary content producer as well as editor.
Here are some highlights – Web Content Production:
* Behind Every Great Man Stands a Woman Rolling Her Eyes || How to Select an Interior Door (Building Moxie style)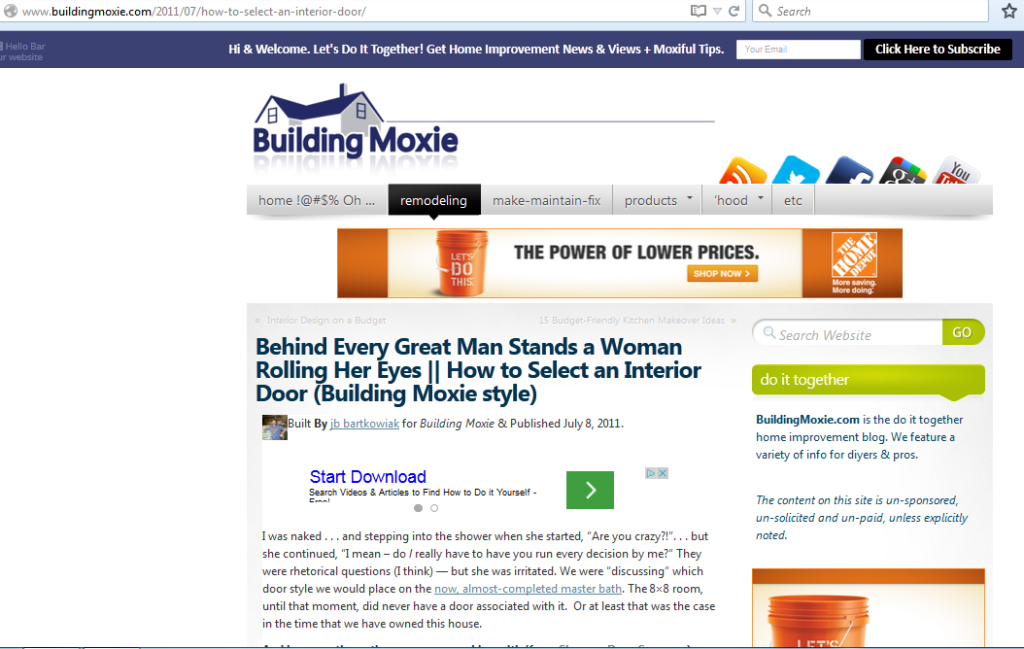 * Brizo and the Blogger 19 Rock Memphis, Part 1 :: St. Jude Children's Research Hospital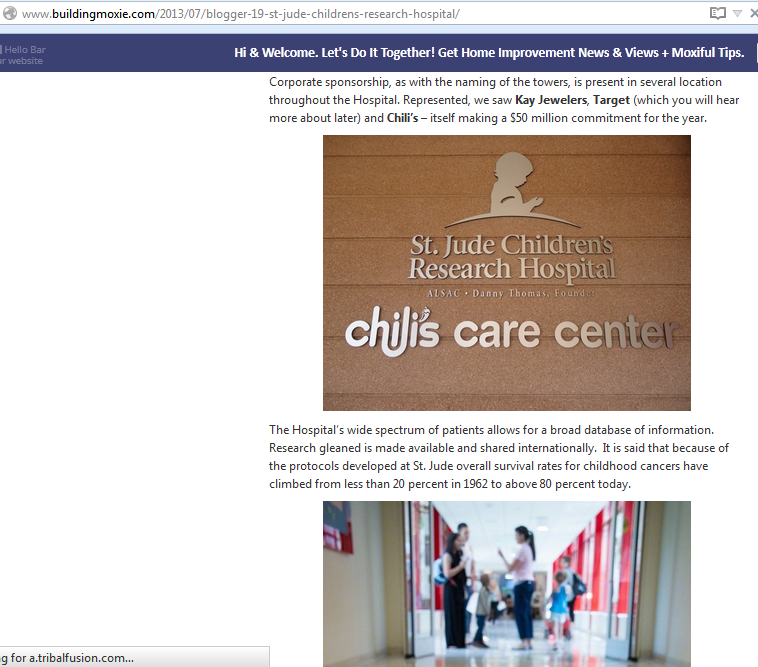 * The Skinny on Screws :: Your Guide to Common Screws Used Around the House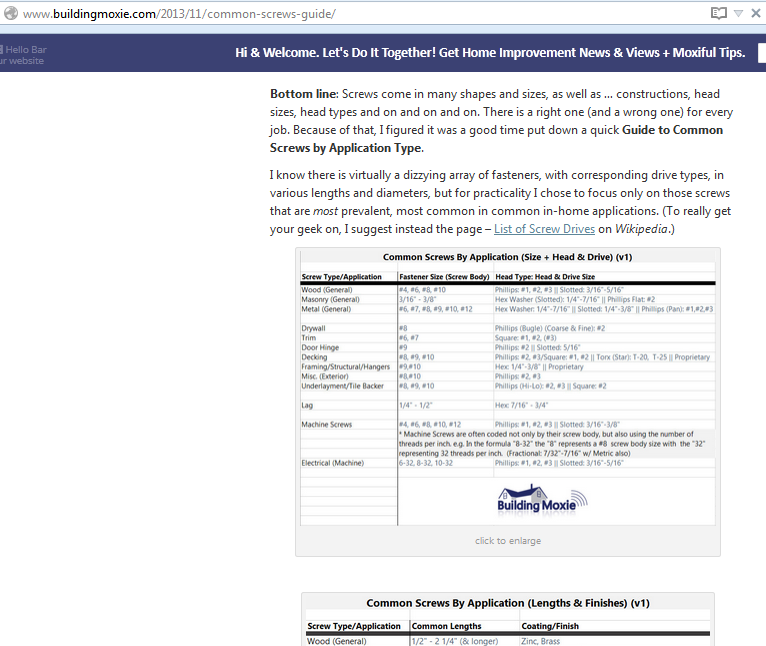 ###
Here are some highlights – Editorial:
* DIY Oil Change (the Work Truck Edition) with #PurolatorKeepItPure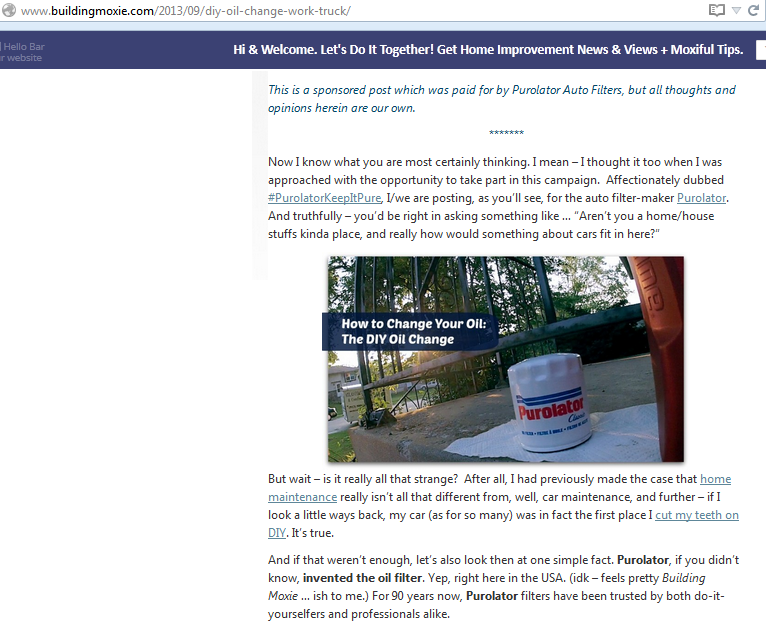 * For Pros Only :: A Review: The Home Depot Pro App and New Pro-Oriented Tech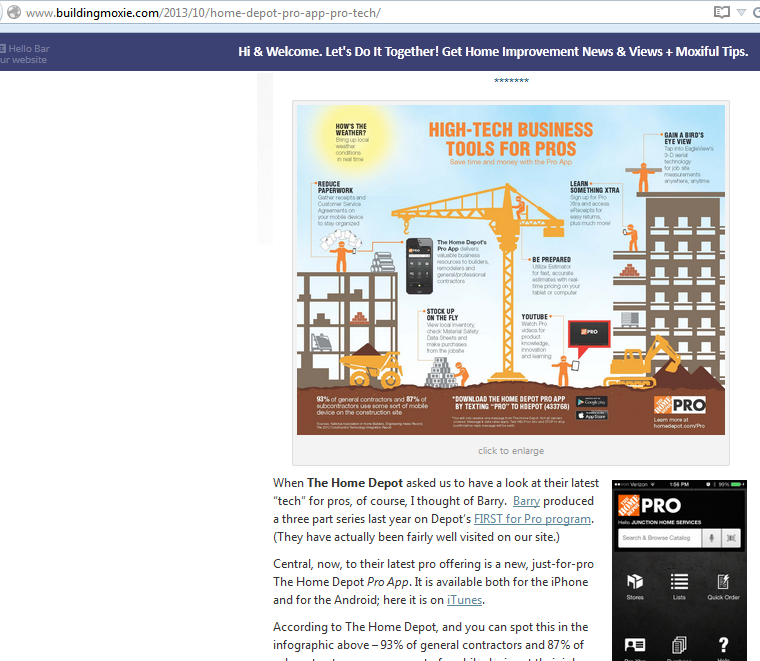 * How to Grow a Healthy Lawn :: Building Moxie Does Lawn Care … 101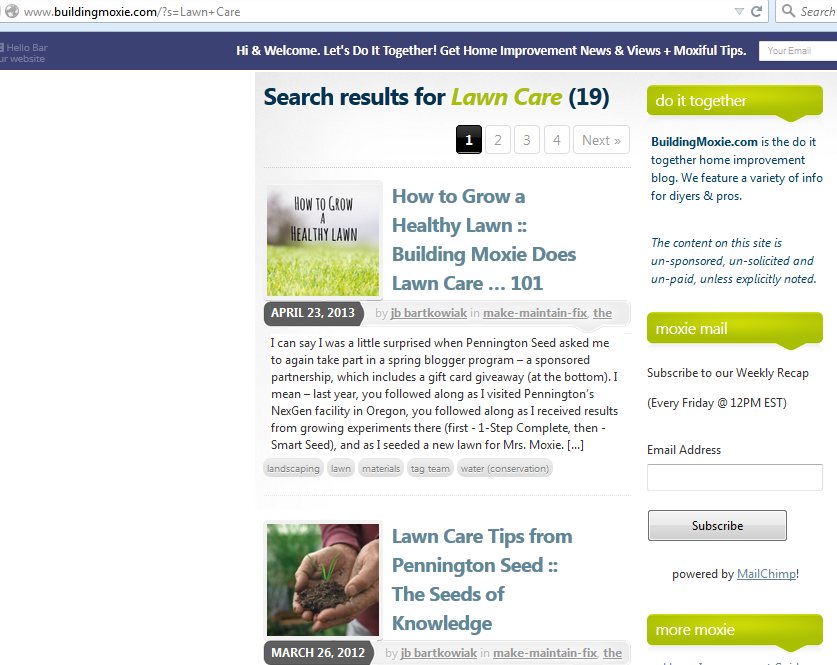 ** More @ BuildingMoxie.com.
The Building Moxie Archive