We're Back!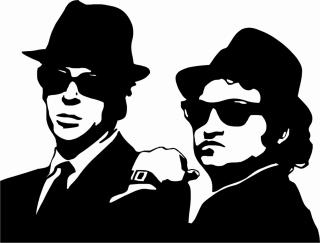 No, we're not the Blues Brothers. Okay, last year we played them, but I mean – Barry and JB.
We're back for Round Two.  A sequel of sorts to the 106 Miles Fund.
"What's the 106 Miles Fund?" You ask.   Well … in 2011, we launched and hosted a campaign, a sorta online fundraiser, for the purposes of getting our bodies to Chicago (hence the Blues Brothers reference) and to the NAHB and Hanley Wood-sponsored Remodeling Show.  Put another way . . . we begged for money.
We in fact were able to raise nearly $2200 through the generous contributions of many good and fine people.  You, maybe?  That's right, and maybe you were around and remember — we appealed directly to our readers . . . and they (you) came through.  Thank You!
Add to that, we were lucky enough to gain small sponsorships from the good folks behind these companies >> Crown Point Cabinetry, Crestview Doors and at DuQuella Tile. For that, and for your support, we remain thankful.
So . . . and Bottom Line — Both Barry and I were able to make that trip to Chicago for the Show. "Highlights?" Well . . . I'll place those at the bottom of this post.
Introducing the 106 Yard Fund
Now, for those of you that know the Remodeling Show, know that it has been in the recent habit of bouncing back and forth between Chicago and Baltimore.  And for those of you that know, know that I, well . . . hail from Baltimore.  And here I am, no chance that I can reasonably and humbly ask for support . . . for the purposes of attending a show that is literally something like, idk, 6 Miles from my house . . . .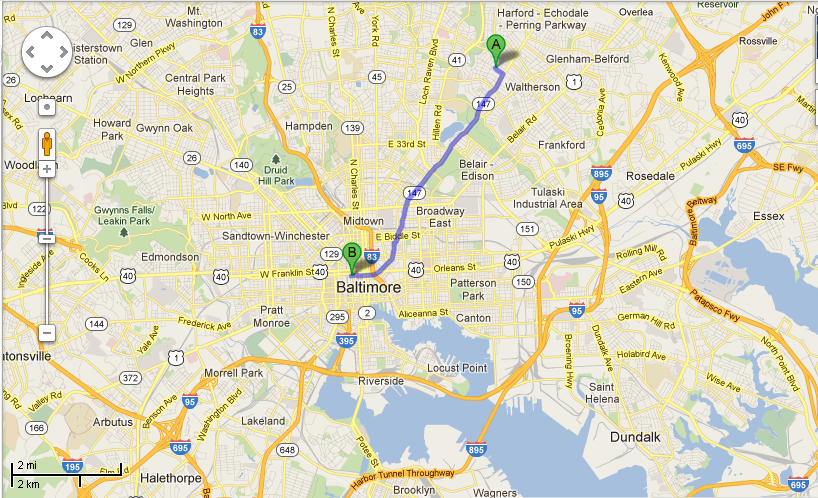 So . . . this year, how 'bout this?  Goal … raise $2000 by September 9th, 2012.  That's $1400 (+ a Show pass) earmarked for the express purposes of bringing one remodeler here to attend the 3-day conference and show — October 9th thru October 12th.  That's right – we are working to get one deserving remodeling professional here . . . to network and learn, mingle and (maybe) relax.  I mean — almost like magic, viola – a new name, the 106 Yard Fund is born.

That's right — you read that.  We are working to raise funds to bring one remodeler to the Remodeling Show 2012 here in Baltimore.  We have budgeted money for air and ground travel, for three nights lodging (at Remodeling Show Affiliated Housing) and for an All-Access Show Pass (good for all four-days of the conference, including access to the quickly popular  Business Skills Boot Camps).  Heck, you may even end up with a little spending money. … We'll award it all to the one lucky remodeler through a contest of some sort (tba).
That is, if we can raise the money!
Fortunately, we do have a good start and again Baltimore-based DAP Products is pledging their support.  New this year, friends too from American Standard are backing us.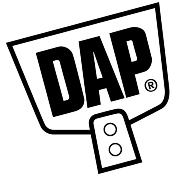 Pretty cool, huh?  Together with a small pony up from BMoxie, we are at $900 already.  And while this is a much better start than last year, we still need your help.
What can you do?
If you are brand, email [email protected].  I have a fact sheet, as well as related planned documents, already etched out.  We are now seeking a minimum of two more.
If you are a reader, contribute.  I will again place a Pay Pal widget in the sidebar … every little bit helps.  Despite brand sponsorships, we are still looking toward our readers for help . . . but maybe a little less this year.  Our unspoken ( ;~) ) goal here is $400.
If you are a brand or a reader, get the word out… tell your friends, stop, read, comment, like, RT… in advance — Thank You!
At the moment, I am not sure what the contest, award, or any related judging will look like… I think I'd prefer to have time (or your suggestions) decide.  (All additional money raised will be go towards a near-venue event hosted by Building Moxie.)
About the Remodeling Show
Remodeling Show is the once-a-year national trade show, educational conference and networking opportunity for professional remodelers.  Amongst hundreds of exhibitors, the show floor features installation clinics, interactive workshops and exhibitor-led product presentations.  The four-day conference kicks-off with Business Skills Boot Camps and rounds out with breakout seminars.  Forge new relationships with product manufacturers and fellow remodelers on the show floor, in the conference and during social events.
* Remodeler Paul Hamtil of Hamtil Construction had this to say about the Remodeling Show:
I had the good fortune of attending the 2011 Remodeling Show with my brother and business partner David.  This was our first Remodeling Show, and while not having an expectation set on what was in store for us, the experience was extremely beneficial.  We took advantage of a full schedule of classroom education, and David also participated in the full-day business boot camp.  The classes were the best part of the Show for us, as we picked up valuable and timely information from the presenters which we have applied to our business operation.  In fact, some of the presenters we still are keeping in contact with post- show, and most are well seasoned veterans of the industry who we would not have had the opportunity to meet otherwise.

Besides the education, we spent plenty of time roaming the show floor to see the latest and greatest home improvement products, and we also enjoyed networking with other industry pros and hanging with the BMoxie crew.  It was a fantastic experience, and one that I would surely recommend to anyone who is considering attending.
Some Highlights of our Coverage from Past Remodeling Shows
Building Moxie Goes to the 2010 Remodeling Show & Deck Expo
Experiences from Running an Online Fundraiser
The Remodeling Show 2011 Product Round Up 1
An Interview with Paul Treanor of the Remodeling Show
The Remodeling Show 2011 Product Round Up 2
*More*
*******
Thank you for reading and thank you for your support.  Please help us make this happen. ~jb