First off, and let's make one thing very clear … Brizo Faucet knows how to party.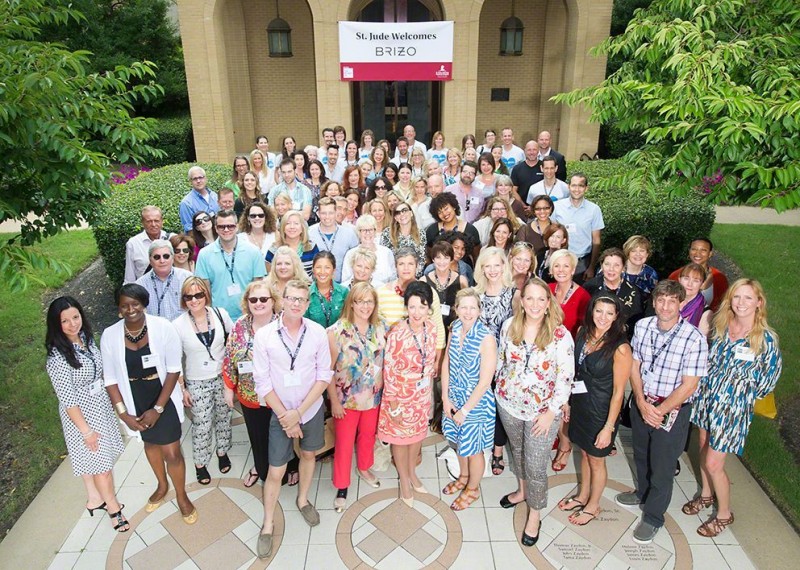 Second off, and perhaps on a more important level, Brizo knows how to make and maintain great relationships. This is evidenced not only by the collection of bloggerati that popped up for the #Blogger19 Reunion … but I am talking more specifically about their collaboration and work with the world-renowned St. Jude Children's Research Hospital.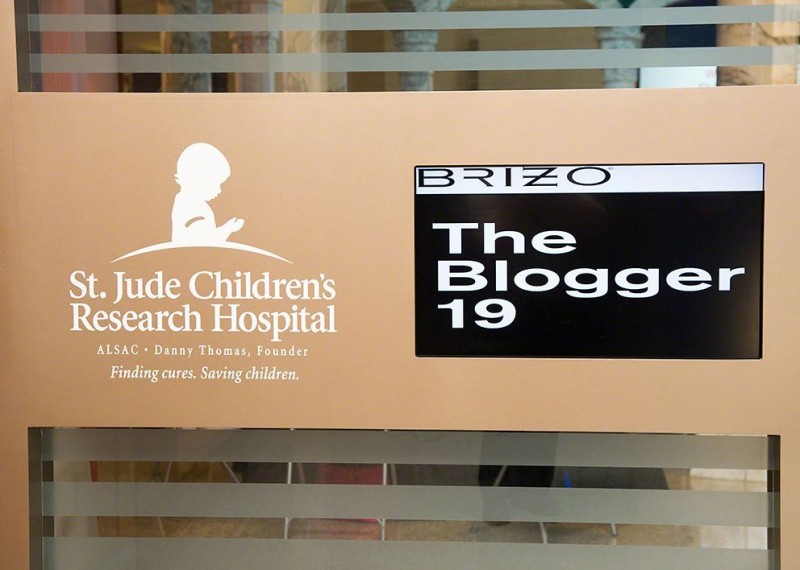 The Hospital itself one of the primary reasons this luxury faucet manufacturer brought some 80 of us to Memphis, TN last week. (Disclosure: All of my expenses were paid on this trip.)  In two days, our group toured both the cancer treatment and research center, including one of its boarding houses, as well as one of Brizo's main manufacturing facilities.  We stayed at the historic Peabody Hotel, downtown Memphis – just a bit up from little marte gras (my term) Beale Street – pronounced more like "Bill" by the locals.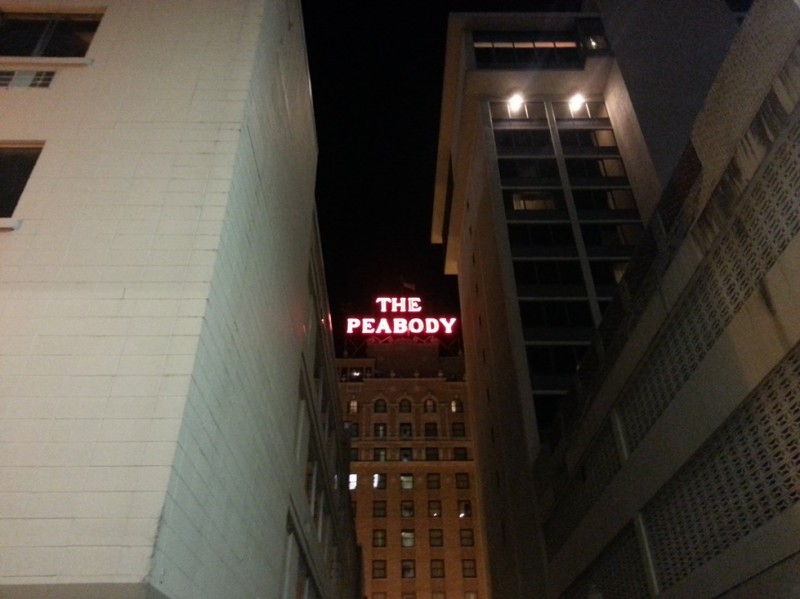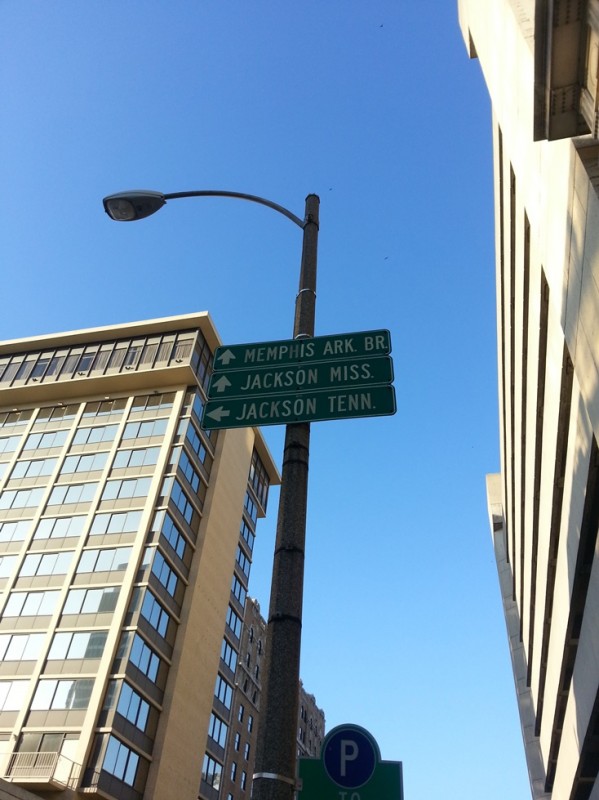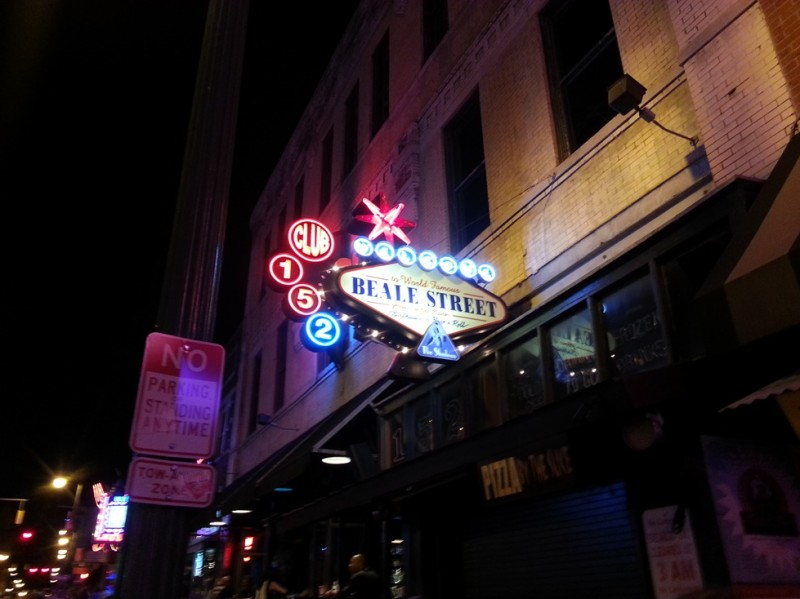 *******
What St. Jude … Means
Now, let me stop here and I am going to tell you briefly about an encounter that happened for me a few days … after this event. (Honestly, before it, I had considered not even writing this post. It's true.)
I arrived home late Friday and had a couple commitments with my youngest on Saturday. Early Sunday, it was more of the dad thing – I packed up the youngest, and myself, and we headed over the Bay Bridge to our Eastern Shore in MD. About an hour and fifteen-minute drive from our house.  We were joining Mrs. Moxie and Daughter Moxie #1 as they were involved in an important softball tournament. It was hot – being held in a new park, not a lot of mature trees … about 93.
As I do often, I took up a position behind the backstop – our team's side, for the first game. Between one inning, say the 3rd, the ump walked over to grab a sip from his water bottle – it happened to be sitting near me.  Dressed in full umping garb – short sleeves, long pants, I commented to him on the heat. Small talk, I guess. It was then, and after scrolling down his arm, I spotted one of those rubbery … "cause bracelets." I mean – I wear my own … really for no other reason than I was happy to give and that I simply like the style.
But I was a little taken aback when I read his … "StJude.org", it said.  At least that is what I could see from the angle visible to me.  So I commented on it and I told him what I knew.
He, and yes – almost rushing, was quick to console me. I had to correct him and tell him that I was only involved in a media tour the previous week.  It was with no more effort then that he offered the story of how he lost his oldest daughter to a rare and incurable form of cancer.  And honestly, I don't know if it was before or after I glanced over at my own daughters, but he said – "What a wonderful place. They took her when no one else would."
Straight up – I am shivering even now, just typing out those lines. Of course I was saddened by his story, but I have to say – there was something in his eyes, his voice, I do not know, but it said it all. It was the way he delivered what he had to tell me, I guess. He owned it, and he … emitted a strong sense of Peace, Positivity and Hope.
*******
Treating Families & Curing Cancer Bench to Bedside
St. Jude Children's Research Hospital was founded in 1962 by comedian and actor – Danny Thomas. A true international hospital, it now treats some 7800 cases a year.  Individuals, 18 years and younger, are seen regardless of their means.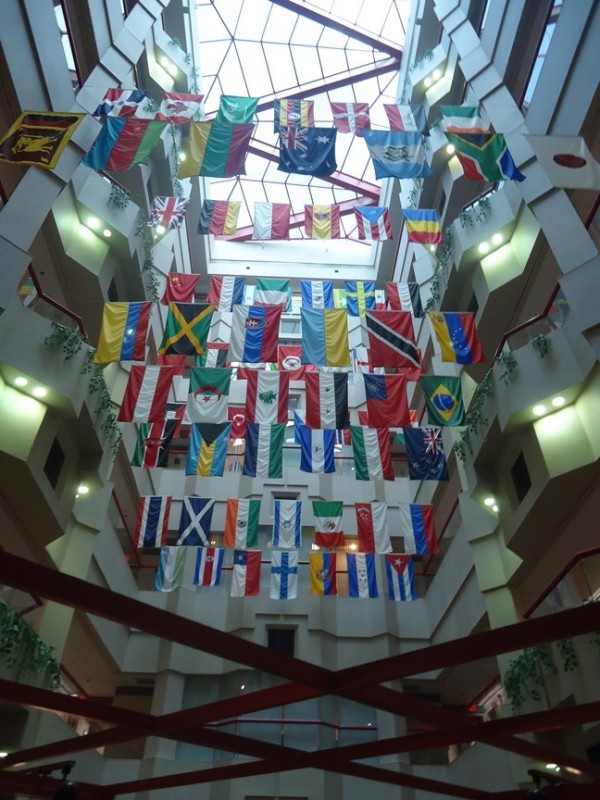 With an operating cost of $1.8 million a day, no family ever pays St. Jude for anything.
What?! I know! Amazing. A small portion of the budget comes from government grants (primarily for research) and from insurance, but an astonishing 70% comes from private donations. With an active donor base of 8.8 million people, the average donation … coming from regular folk like you and me – is $30.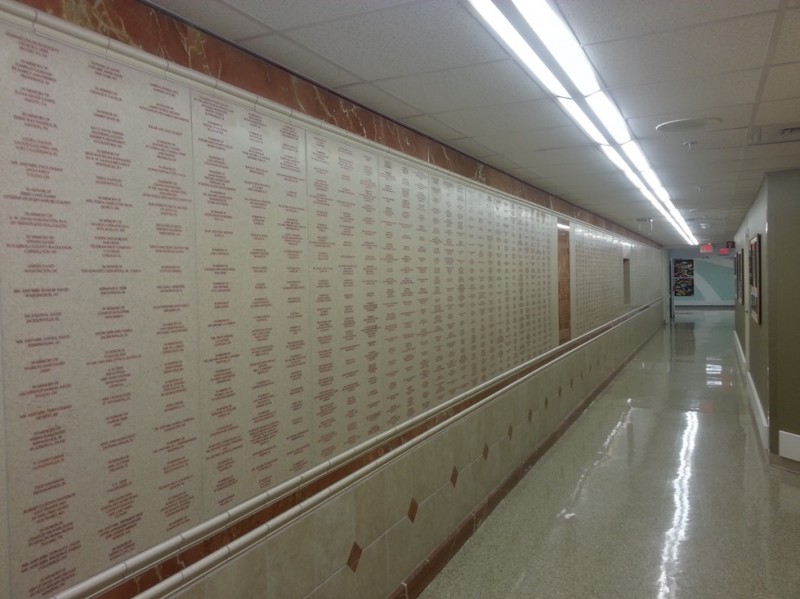 Pioneer Wall :: Early Donors to St. Jude
Pioneers in bone transplants and also well-respected researchers in diseases related to HIV, the campus is home to several research towers.  One in which we stood – 8 football fields tall, filled with specialized labs.  A new tower, currently under construction, is set to a house a state-of-the-art proton beam which will allow for the more effective treatment of brain tumors. St. Jude leads the country in treatment of them.
Corporate sponsorship, as with the naming of the towers, is present in several location throughout the Hospital. Represented, we saw Kay Jewelers, Target (which you will hear more about later) and Chili's – itself making a $50 million commitment for the year.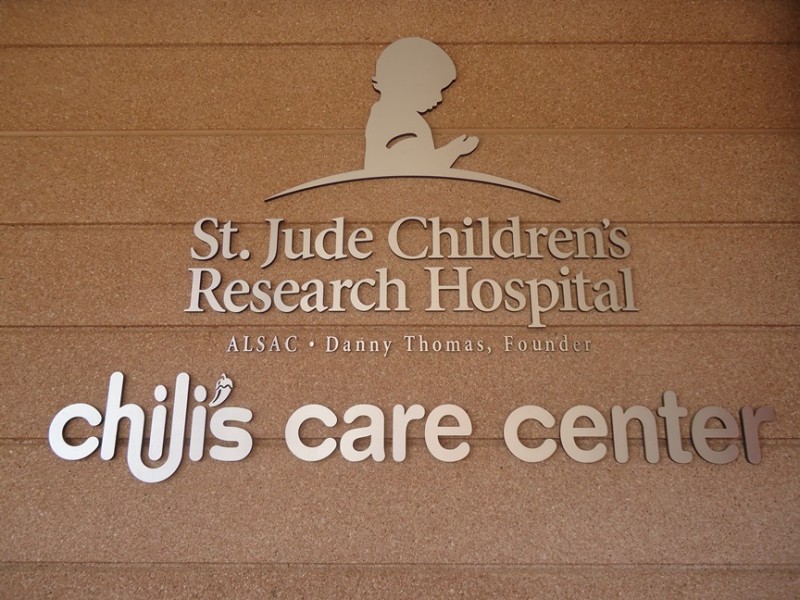 The Hospital's wide spectrum of patients allows for a broad database of information. Research gleaned is made available and shared internationally.  It is said that because of the protocols developed at St. Jude overall survival rates for childhood cancers have climbed from less than 20 percent in 1962 to above 80 percent today.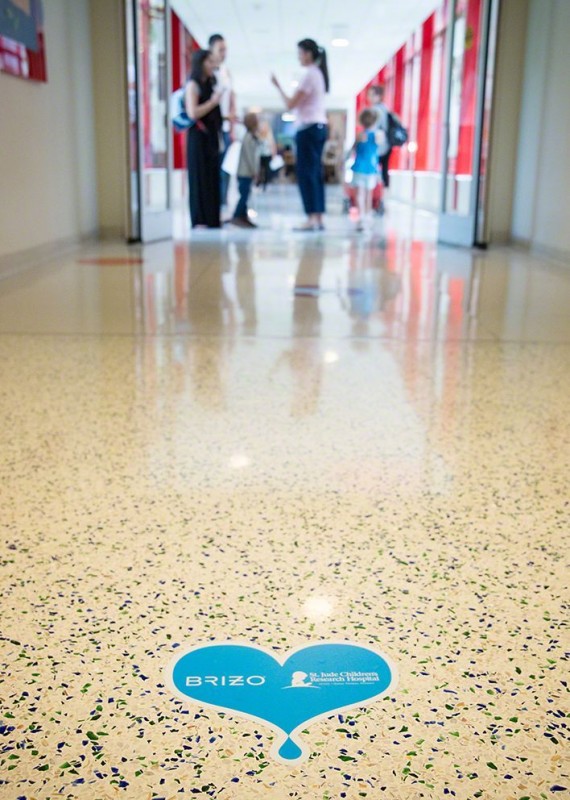 *******
Brizo is a National Sponsor of St. Jude and the Dream Home Giveaway
Where Brizo intersects most plainly with St. Jude, other than of course via their physical locations – is the St. Jude's The Dream Home Giveaway.  Established in 1991, and selling a $100 ticket entry for homes now appearing around the country, this program has raised some 262 million dollars since its inception.  Brizo became a national sponsor in 2010, and from that time, it has contributed 1.2 million dollars, providing fixtures for both the kitchens and baths in these homes.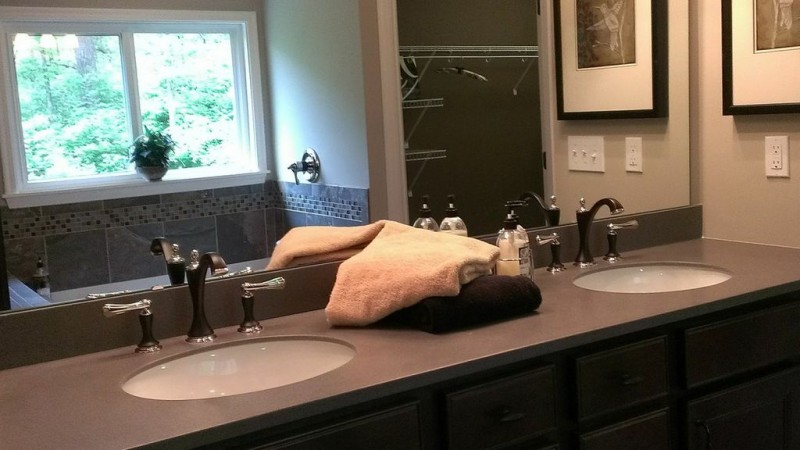 This program last year raised 24.5 million dollars, while awarding 30 luxurious homes in numerous states. The construction industry itself donated some 7.4 million dollars in land, labor and materials. Russ Laney, Associate Director of the Construction, for the Dream Home program thanked broadly the building industry for what they have given even in down times.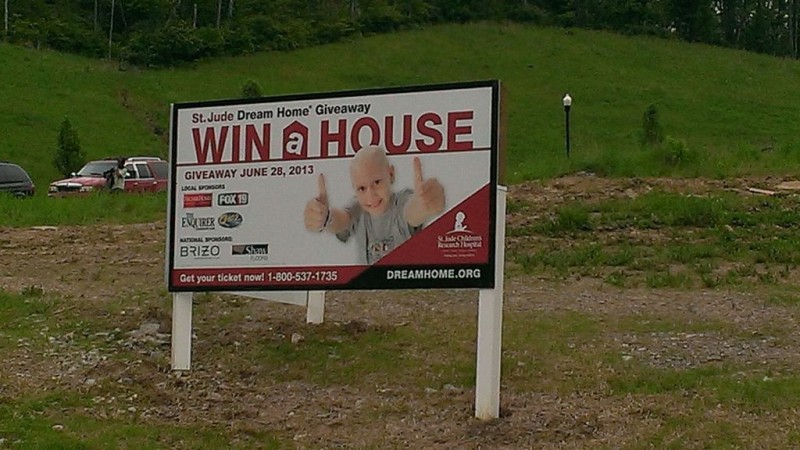 *******
Kids Will Be Kids
We had opportunity to tour the Target House – one of three housing facilities. Celebrity themed rooms, including ones donated, inspired, and styled by Tiger Woods, Sean White, Amy Grant and others – are dedicated in part to activities that their benefactors achieved greatness in.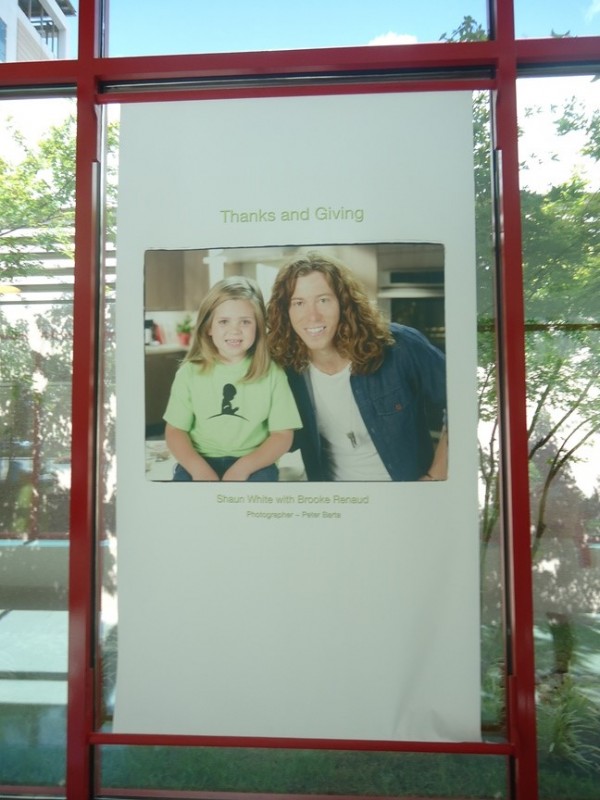 While I will point out that the group with Brizo thought enough to hand out tiny packets of tissues before our tour, the tone throughout simply wasn't one of sadness. It is important to remember that these children like any other children – love to play video games, watch TV shows and participate in activities …. like coloring, and decorating doll houses – a huge hit on the day we visited.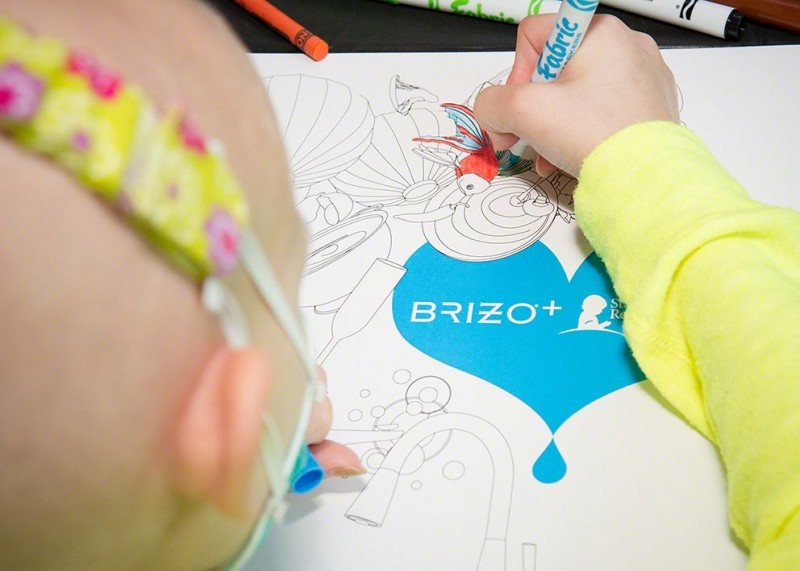 The Target House as well as the towers are likely some of the cleanest places on earth, void of any discernible hospital smell.  Designed with keeping it germ free … tons of hardwoods and short nap carpets. Stenciled walls chosen over wallpaper and brightly colored walls many having outdoor scenes painted on them.  Much reality though remains in the images found on those walls, be it murals depicting children some missing limbs, or hair, and in the Teen Art Gallery where patients' own work highlights their struggles and small victories.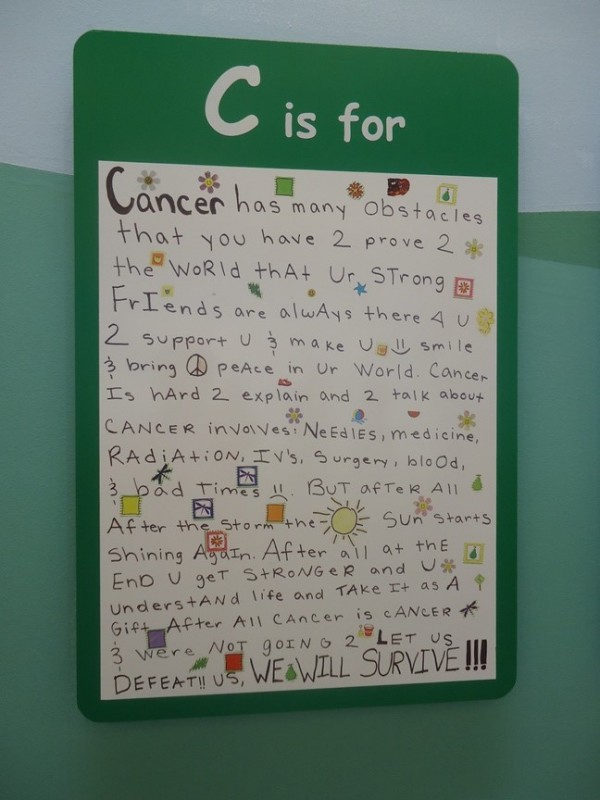 In line with the theme of treating the entire family (in the case maybe of my umpire friend above too) and because the children aren't the only one's affected in these cases, the rooms of the Target House are designed for a family of four.  Again, residents are never billed for their stays.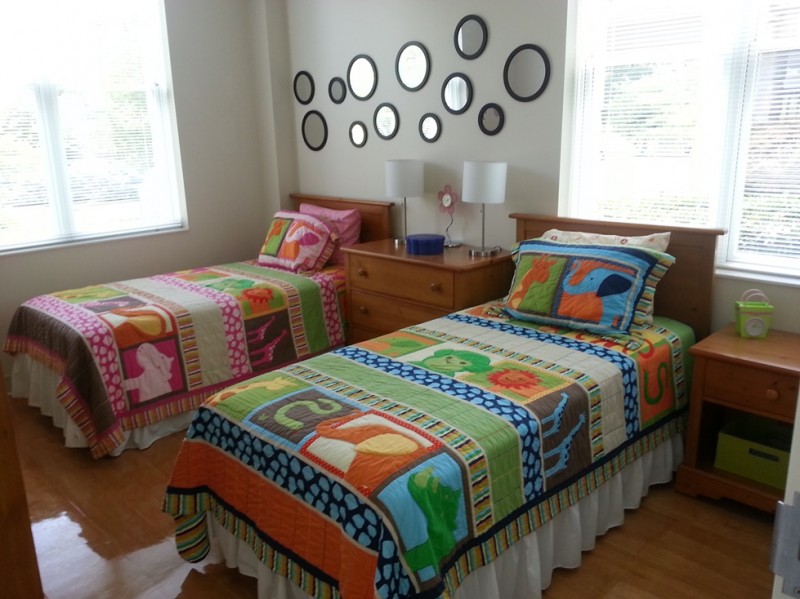 *******
Arriving back at the ballroom at the Peabody that night, and over fine food and dueling pianos, I couldn't help but reflect on and try to process the day. It was not a day of sadness (as I feared), but rather one of lightening.  Like the natural light that shown through the many windows of both the Target House and the towers, a marked sense of liveliness and of optimism came to me. Powerful therapy, I can assure you, employed at St. Jude.
###
Until next time. Thank you for reading, oh and thanks to Brizo. I went away that night with a Memphis music-oriented door prize. The most valuable portion of it – a $100 donation, in Building Moxie's name, to St. Jude. ~jb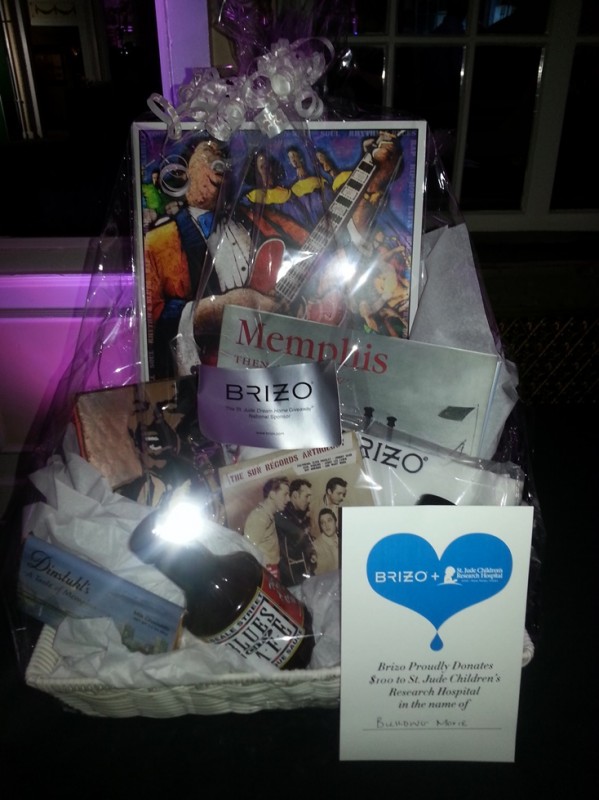 *******
Ways to Help
* To host an event or volunteer: 800.822.6344
* To donate by phone: 800.805.5856
* To learn about making a legacy gift: 800.830.8119
*******
Some Photos via St. Jude.