Member of various Media Tours, which included product focused events and in some cases factory tours. In most cases, each tour was followed with a brand/product spotlight. Here are some highlights:
* Dig This! AMES Tools Built America. :: The Tool School Media Event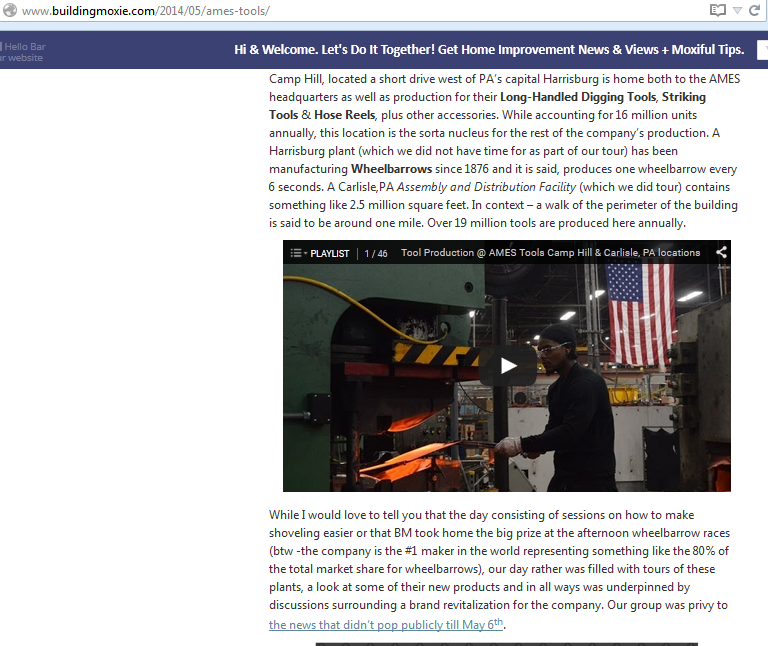 * How We Run :: Building Moxie Tours John Deere Horicon Works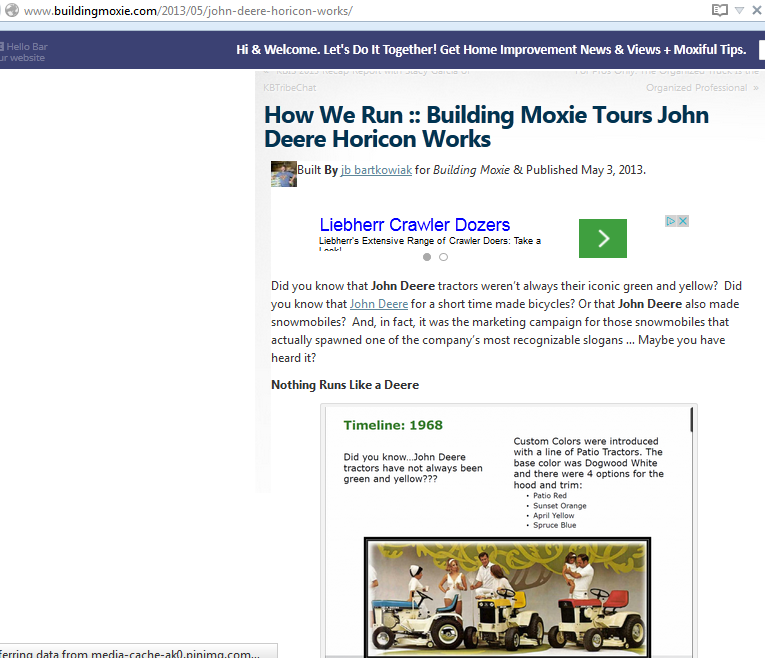 * Building Moxie Tours American Standard Brands New Product Design Center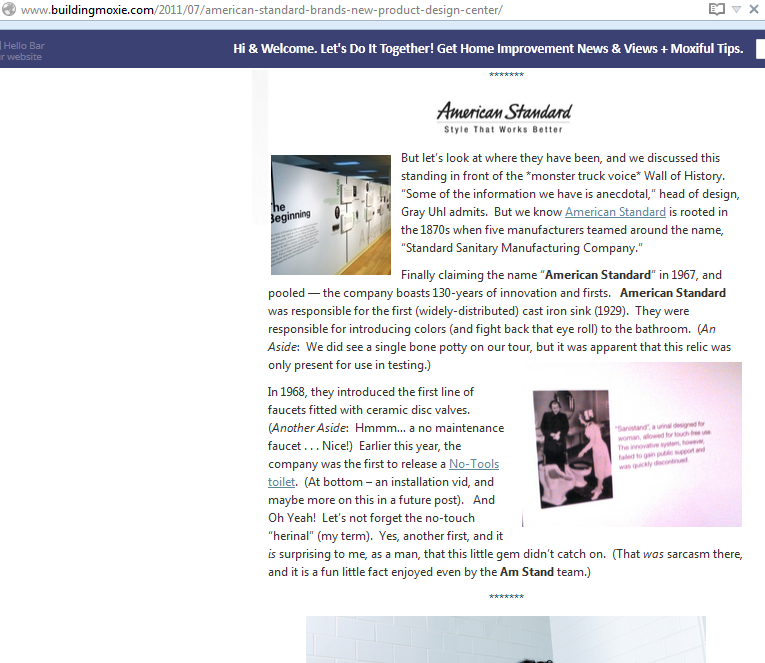 * Building Moxie with Thos. Moser Cabinetmakers :: Moxie, Moser, Maine: Part 1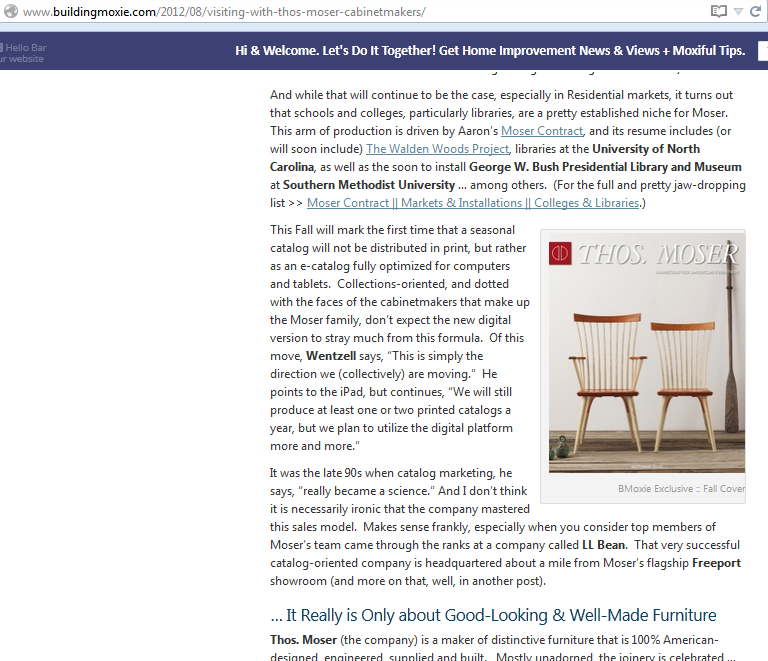 * Building Moxie Does Fashion Week (with Brizo Faucets and Jason Wu)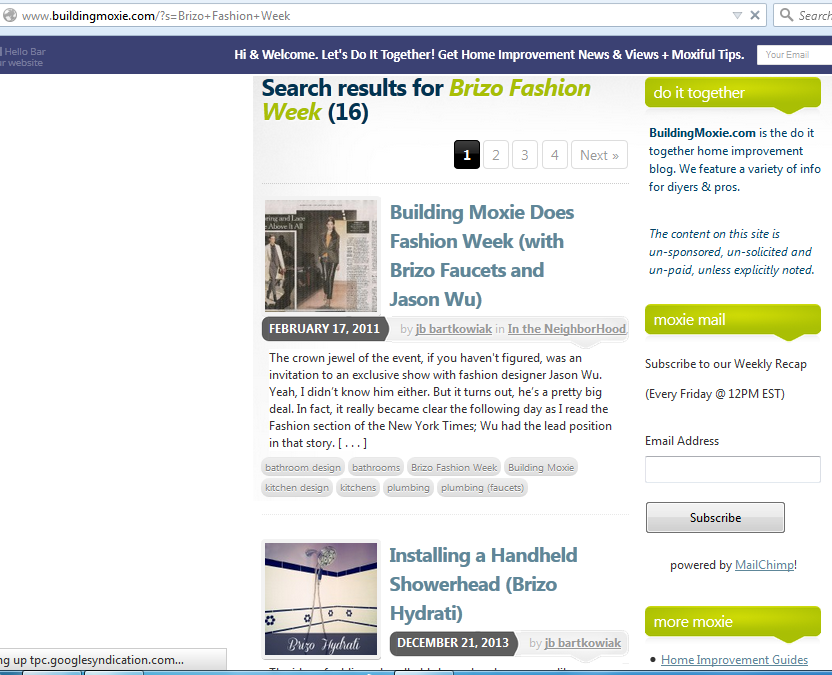 ** More @ Building Moxie Posts, Press & Sponsors.