So, in December I put out our first ever readers survey.  I took a little time to review the results, and here is what I learned.
While we received a few short of 100 responses, I still feel we got a pretty decent sampling, which could then be extrapolated (oooo. Don't you just love that word?) out to form a few loose opinions about our general readership. Oh! And thank you all who participated.  Congrats too to @GinnyPowell for taking home a big prize, a $50 Gift Card to the Home Depot.
Looking at this raw data, I can't help it – it is fascinating.  But, in many cases, it did nothing but re-affirm assumptions that I think I had already made.  For example, it was not really a surprise to see that 56% of respondents were business owners.  Similarly, it did not surprise me that some 75% of the respondents also follow us on Twitter. 48% too claimed to be "regular readers."
53% of the respondents were Ladies, 38% were Men and a shocking 9% had no affiliation. I probably should have required that one, and those numbers are generally consistent with any other demographic I have been able to establish to date.
I wasn't surprised by the number of respondents who claimed that they first saw our name "on the inside of a bathroom stall."  I was not surprised, either, by the number of Men over 45 that own a business, nor was I surprised by the number of Women over 45 that say both that I am awesome and that they themselves are, in fact, also awesome (write-ins *rolling eyes*).  These segments surely account for the repeat request for more (pictures of) male models in toolbelts.
I of course appreciate the person that suggested I approach Playboy for sponsorship. I also appreciate the person that said, "Don't change a single thing."  I loved that as much as I loved hearing, "Sorry, but your email program … sucks."  And I know I will, I promise, be addressing those types of matters … soon.
While I did do this survey thing in part to find out a little bit more about you, I can admit too – I was seeking a slightly clearer picture … for our editorial path.  Plus, this'll all look a little better in a media kit than just …
"Traffic :: GROWING."
Anyway, here's who you are … as represented in …
Some Pretty Charts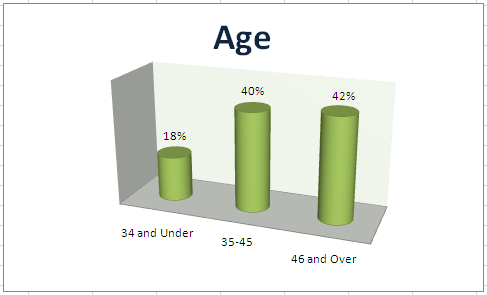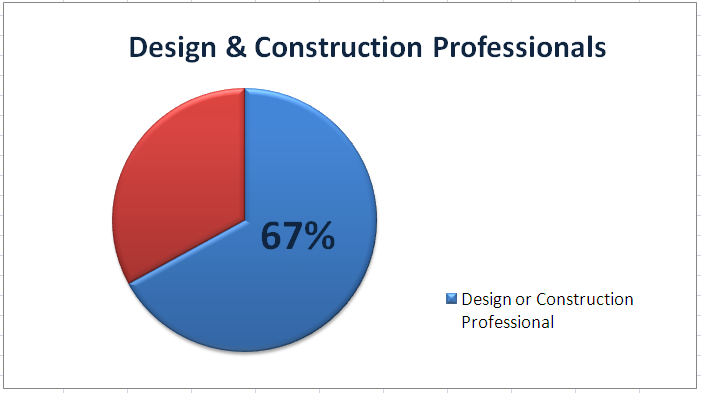 *******
I asked respondents which types of posts that'd like to see more of this year.  Five first-time visitors opted out of this question, thank you.  I also adjusted overall numbers downward based on stuff you'd like to see less of this year.
On looking at this, I think it offers a pretty clear picture of what our readers like … content-wise.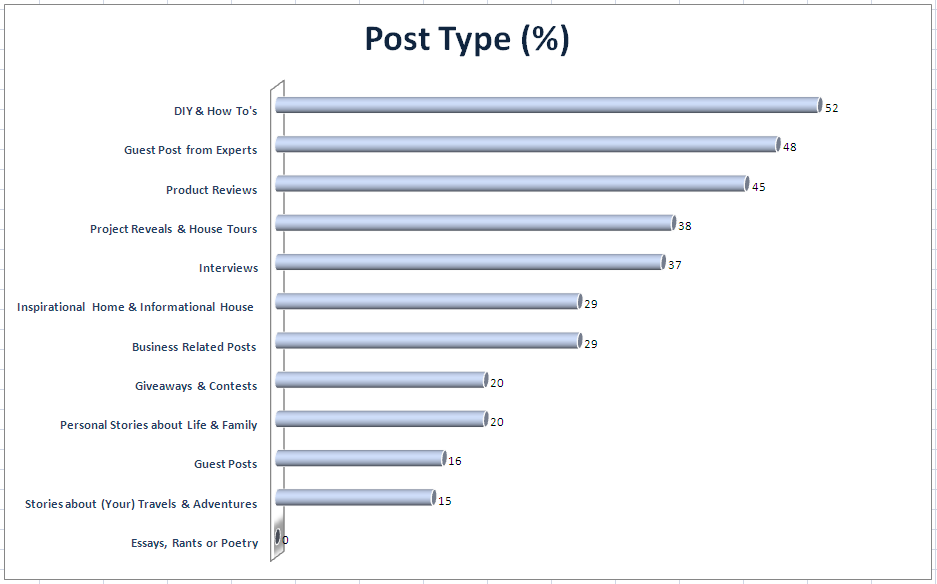 *******
I also posed the question: "Who is Barry?" I used this to qualify just how long, and how religiously, returning readers had been following.
Those that are still wondering … This is Barry > Barry Morgan.  Barry helped to come up with the fundamental theories behind this site and he is still very much at the heart of its direction.
Further, for those that want to know, Barry, in 2012, experienced a rapid shift and the swift expansion of his very real-world local business.  He has become the sorta company that handles jobs that the other guys just will not touch.
As it stands, he is currently booked through October.  And because of those things, he hasn't been very, well, noticeable in these parts, recently … and I understand.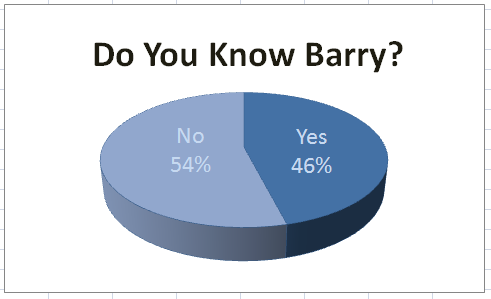 *******
This All Adds Up To …

I guess if anything it created an opportunity to look at my place, as editor and gatekeeper, in this business.  Over the past year, the number of guest submissions we are receiving has probably quadrupled.  I review, okay, at least skim, each one.  And that in itself has made this job a little harder.  Among other things, it of course takes away from my time for my own blogging.
And I know, even before seeing the data above, that I need to be more vigilant about the guest posts I accept and publish.  Starting in the final months of last year, I began working harder to corroborate the stories that submitters, many marketers and freelance writers, are coming at me with.  At the moment, I am probably publishing only about 10%-15% of the submissions we are receiving.  (Thank you all for your interest.)
I plan to use what I have learned here to help maintain the purpose, the variety and the integrity of this blog.
And … with that I say – It's not an easy job, but someones got to do it. Right?  Happy Sunday and thanks for visiting. ~jb