#####
TLDR: JB is a dedicated, self-directed Web Content Developer & Application Quality Specialist with 20+ years' success leading both functional teams and the related effort of various aspects of Web Development. An extensive professional foundation in Project Management and Process Improvement as well as in designing, publishing, and administrating diverse online content. This includes not only blog development and the production and editing of technical and client-facing documentation, but also the usable output of complex web-based applications.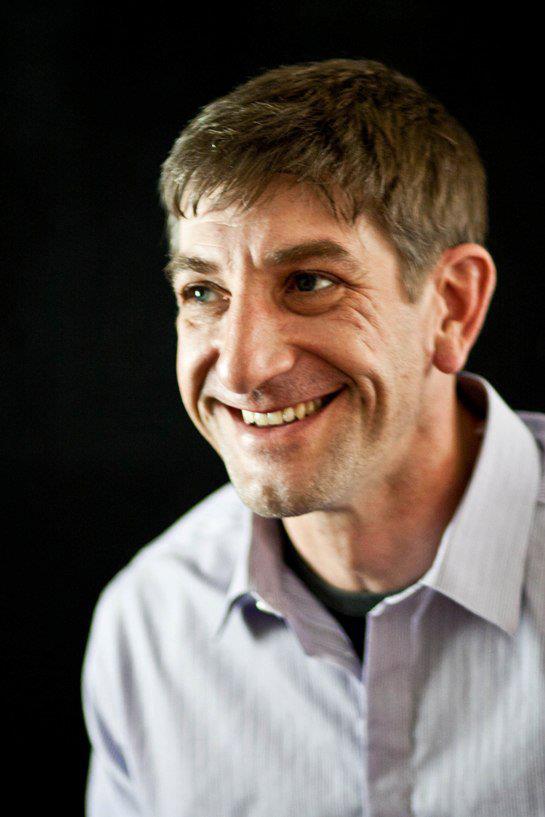 A talent for capturing the essence of corporate and client objectives in end products. Dynamic professional with an uninterrupted record of success, and the distinct ability to blend business sense with creative expertise contributing to impactful online solutions.
Senior Quality Assurance Engineer
ChurnZero (Remote)
Single-source Manual Tester & Automation Coder on Leading Customer Satisfaction Solution. Wrote 100s of Test Scenarios, Page Objects, and supporting Step Definitions in Cucumber-based Selenium automation suite in Ruby. Trapped and repaired failures from daily test runs, utilizing Jenkins & Slack. Maintained Code Quality through Peer Programming, using Git, GitLab & GitHub. Composed Stories and Developed Acceptable Criteria in Jira as an embedded QA. Assembled Troubleshooting & Cheat Sheet inter-team documentation in Confluene. Validated API endpoints, using Selenium, Postman & Swagger.
Senior Quality Assurance Analyst
a2z, Inc
Built and installed a Specflow automation suite, consisting of 800 functional tests. Packaged executables, conditionally run, by environment, from spin-up to tear-down. Manage deployment test runs, employing SpecRun, Team City, and Slack. Developed the mobile regression plan for native apps on iOS and Android. Worked to define and implement a new process for multi-client mobile deliveries. Execute all mobile shakedown, new features, and just-in-time production testing. Manage the organization's device lab; utilized Crashlytics for in-the-wild crash analysis. Test web assets, admin, and public-facing sites, as they impact mobile function.
Digital Publisher :: Content Developer, Webmaster, Editor
BuildingMoxie.com
Designed, launched, and lead a nationally-received home improvement blog, which features brand campaign credits from John Deere, General Electric, DAP, and American Standard, among many others. Contributes hands-on knowledge of the home improvement industry, drawing on a deep understanding of real estate & construction project management to develop articles with a focus on news, views, projects, tips & techniques. * BuildingMoxie.com boasts a UVPM = 50+k. Since its 2010 redesign, it has seen 200+ contributors and has served over 1 million pages: http://bit.ly/BMoxie_MediaKit. Repeatedly leverages expertise in social media engagement, search engine optimization, performance, and mobile best practices. Utilized a stream-of-conscious style, blended with deep technical underpinnings to drive partnerships with Haven Home Media, HomeAdvisor, HomeTalk, and Bob Vila Nation. Negotiated and secured frequent sponsorships: http://bit.ly/Accomplishments.
Global Support Lead / Manager of Quality Assurance
Cision (Formerly Vocus)
Promoted to manage and mentor the Just-in-Time Break/Fix Production Quality team as a result of top performance in the years leading up to and during the merger of Cision and Vocus. Served as the Escalation Point and key liaison for diverse client-facing global support teams. Directed the coverage, organization, and scheduling of end-to-end Functional Testing as well as Regression Testing Cycles. Successfully guided a distributed team of testers in a fast-paced Agile environment, while managing release planning and scheduling, as well as final acceptance and distribution. Coached, supported and led a cross-functional data enrichment team as Scrum Master. Appointed to oversee, develop and maintain key information radiators, including bug/fix reports, regression test heat maps and in-depth root cause analysis, informing corporate product quality and testing efforts. Meticulously documented both new feature work and support-driven change history. Closely maintained dev's wiki & bug tracking tool. Ensured bug fix requests were properly gated for off-cycle deployments. Led collaboration with the Technical teams to assess risk, create estimates, and provide counsel on major and minor changes. Cultivated and maintained strong working relationships with internal stakeholders as well as off-shore and near-shore teams. Owned the internal build and deploy process, while serving as an internal champion of Continuous Improvement.
Lead Quality Assurance Analyst / QA Analyst Senior
Vocus
Returned to company (previously as QA Analyst from 2001 to 2004) to help orchestrate manual testing efforts across a full line of Public Relations & Marketing products. Produced test plans & scripts as well as formulated test case template design, review framework, and flow. Enhanced regression testing through the implementation of Kanban boards. Developed Agile User Stories, and orchestrated scrum events. Served as the Lead Technical Editor of the wiki-based Release Notes. Produced end-user and internal documentation, including client-facing Help files. Assisted in the development & maintenance of dev's staging & lab environments.
Scrum Alliance
Certified ScrumMaster (CSM)
Towson University
BS in English, Concentration in Writing
WebSite Design || Wordpress
0
WebSite Functional Testing