I know I owe you a post on my most recent trip to New York City and to see American Standard's New Product Design Center.  (Here's Part 1.)  But today both Barry and I are off to Kentucky — Louisville to be exact and the GE Monogram Experience.  (Building Moxie's 4th official global summit . . . of sorts.)  And while I don't have an exact head count, I know there will be a number of folks there that I recognize . . . at least by name (or by twitter handle).  In attendance too, there will be a number of the group that I spent q-time with at Brizo's Fashion Week.  So stoked!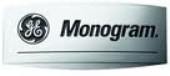 So . . . actually, I guess, in a way . . . I should go ahead and thank Brizo Faucets for this opportunity.  And for that Brizo opportunity, I guess I will go ahead thank Jody Brown of Coffee With an Architect dot com.  More directly though I need to thank Paula Cecere at the GE Monogram Design Center in the Architects & Designers (A&D) Building, New York City.  During the Am Stand trip, I slipped over to see her and her space. Beautiful! (and the space was good too.) Paula assembled at least a portion of list of those expected to post.  (Make sure to follow her and her team on twitter — @GEMonogramNYC).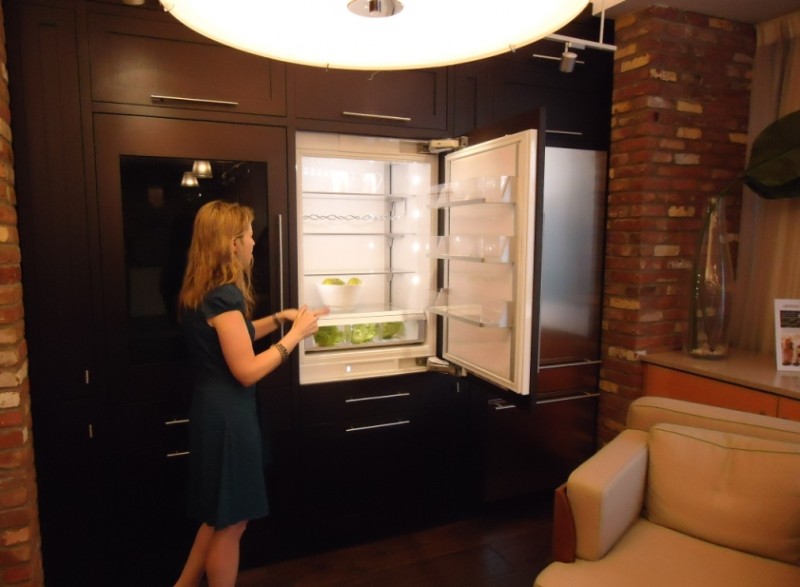 Plan is — cook, eat, drink, partaaaay!  I mean — learn about GE's elegant appliances, Monogram line.  Part of which I had the pleasure to see in Paula's showroom.  And in a way — I am fortunate to have done a little time with Monogram whilst I was with the *ahem* builder.  But that's going on five years now — so we'll have to see what's up (and I promise to report back).  (Friend Nick Lovelady from @cupboards posted recently on the new 30″ frig . . . adding a lot more flexibility in planning, and especially in urban settings.)
A quick tidbit I heard from . . . you-don't-need-Google-when-you've-got-wiki-wiki Paul Anater.  Paul tells me (and I think he is a vet of this trip — not sure) . . . he tells me that when GE Appliances was looking to relocate a portion of their operations to Kentucky and coming from Connecticut — they demanded that the state move Louisville (I think) to (and because they needed all their offices in) the Eastern Standard Time.  Quick question:  What time zone is Louisville in?
More on the GE Trip and the #GEJune (twitter) hashtag from friend Carmen Christensen, here > http://time2designinc.blogspot.com/2011/06/what-is-gejune.html.  Follow the #GEJune stream for live action from the participants and I hope to get a few things up on our Facebook page as we go, here > http://www.facebook.com/buildingmoxie.
*******
Generally it's been crazy around here.  Ups and Downs, I need to spend a little q-time working on optimizing our site (last WP update seemed to slow it a little).  Have, however, been getting a lot of good and interesting and promise calls, dms and emails lately.  The 106 Mile Fund in up to $408 and I have been engaged by at least two significant sponsors, though no news to report officially . . . yet.

Oh . . . and then there is the whole Bob Vila (1.2 million followers) thing.  After my post last week, and it seems he is starting to finally follow back a few of us in the construction/home improvement niche . . . he engaged me in a short mention/dm communication on twitter.  And it appears that (as far as I can tell) that maybe Building Moxie "broke the news" that he is starting a weekly Q&A session — every Thursday at 1PM EST.  That hashtag is #getreadythurs.
With the help of gutsy friend Alycia Wicker — we then received affirmation that it is in fact — Bob Vila.  As Alycia put it — "the one with the beard" …. you know him.  And I hope that we all could jump on (if you the topic is a topic of interest) and help him (someone that has helped many) get this thing off the ground (and yeah you can tell 'im Building Moxie sent ya).  And anyway . . .
Bottom line — posts might be erratic for awhile, but bear with us and thanks.  Official post 300 here and more on American Standard and NYC soon. ~ jb
*******
Update:  Straight from @BobVila himself —  the #getreadythurs topic for 6.23 will be Exteriors — painting and painting tools + staining — chuck him a question.