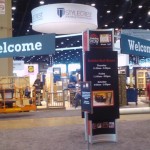 OK . . . and I know I have made you sit through a(n) *ahem* few posts on Building Moxie's efforts and our ultimate trip to the Remodeling Show in Chicago last month.  I promise – I only have two, OK, maybe three or so more planned in the series . . . and of course that would be barring any that Barry might still want to post (sorry).
When I started this online fundraiser (and yes, I will take all the blame) back in April, even I didn't know how many good and giving people we had in our (extended) community.  But today – I want to take the time to give a little bit of that love back.  First — to those who helped us get there, and second — to those who helped us make the trip great.
. . . giving thanks (it is that time of year … almost) & a Giveaway … for You, You, You
To our sponsors (and specifically):
Cyra Duquella at Duquella Tile – Rumor has it that @DIYNetwork has contacted her again, and wants to use the Tile Temptress Fairy's goodie tile goodness again.  Thank you Cyra.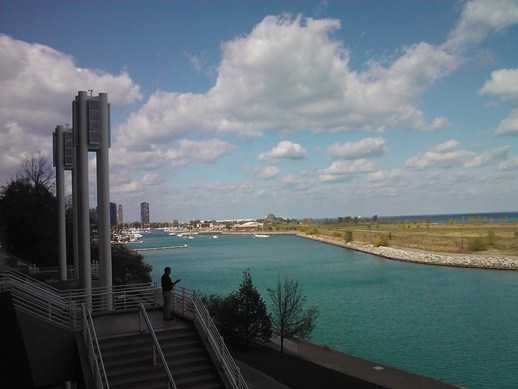 Christiane Erwin and Stephanie Rogers at Crestview Doors — HAVE you seen their new(ish) Redi-Screens? Thanks to these Atomic Cool ladies out of Austin.
Stacey Nachajski at Crown Point Cabinetry —  What can I say?  I guess they just wanted someone to hang with at the Show.  j/k :~) No really – Gorgeous cabinets.  You. Will. Love. Them. Thanks out to new(ish) mommy Stacey.
*******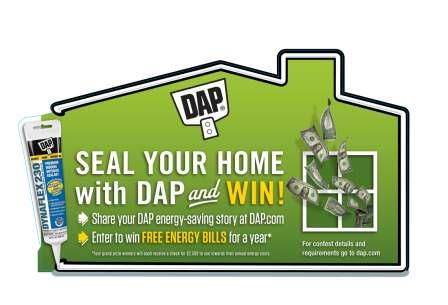 *******
I owe thanks to a number of folks associated with DAP Products; (yes, as seen on this blog here and here and here) thank you all.   And included in "our relationship", a $100 Visa gift card which I will be giving away right here.  It is actually an extension of the Blogger Challenge I am involved in.  Here.
CLOSED – That's right — $100 of money!!!
Here's how I am going to give it away:  Check the list below.  If you are not one of the 15 names there, then — why don't you enter? …  We'll take the first five, a 1 in 20 chance to win — pretty good!
To Enter:  1. Add a comment below this post.  2. Tweet this article and say, " I am entered to win $100 from @DAPProducts & @BuildingMoxie 3. Follow @DAPProducts … on Twitter.  4. That's it (and you have to have all three items)!
The Drawing:  I'm gonna go old school on it.  I'll enter the names into a hat and my daughters Evyn and Eva will pick a name from it.  The drawing I'll do live Wednesday night at 8:30 Eastern … on Twitter.  I'll tweet under the hashtag #DAPSealandWin.
Good luck!  (Read to the bottom for the consolation prize.)
Thanks to our loyal readers & friends who helped make Chicago
Joan Worthington & John Bartkowiak, Jr. My dad and his lovely wife, no strangers to fundraisers themselves.  Shout to Joan's work with the Red Devils || Supporting Breast Cancer Families.  (Please click thru on this link.)  And sorry they are not entered in the giveaway.
Thanks out to these five (5) folks that gave to the 106 Mile Fund.  You are entered in the drawing: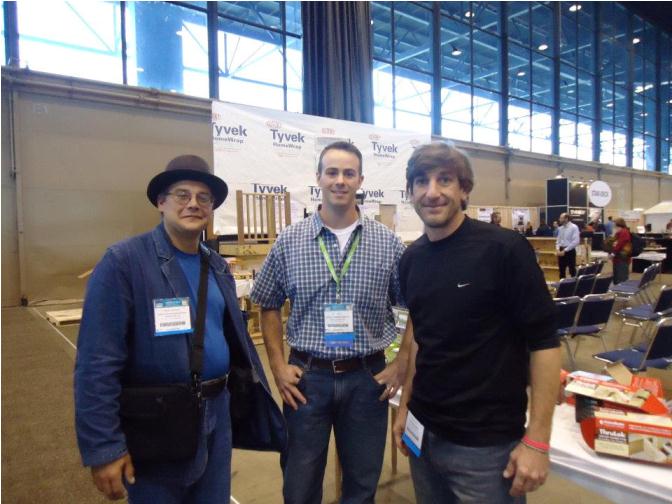 Thanks out to these ten (10) folks that attended a lovely tweet-up evening on the town.  You are entered:

I can't forget to say a quick thanks here to Paul Treanor from @Remodeling_Show.  While he too made the outing, and while he was integral in getting us out to Chicago – probably shouldn't enter him in this either.
*******
Thanks to everyone that offered support for our trip to the Remodeling Show … anywhere along the line.
As a consolation prize – I'm still trying to give away the wonderful tee pictured below.  Or . . . Just say I want the tee in the comment area and it's yours…!  It will be offered to a second name pulled.
*******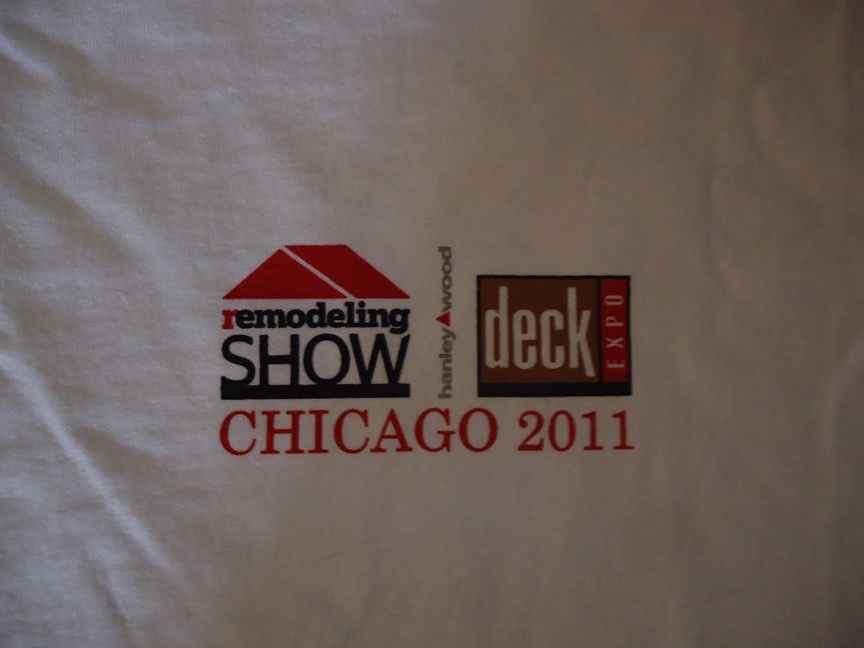 *******
Thanks for reading, happy playing and don't forget to follow @DAPProducts on Twitter.  Cheers. ~jb