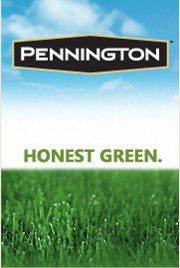 I'll admit it.  One of my favorite things about Building Moxie is the opportunity it has afforded me/us for travel.  Not so much the travel itself, you know — going to new places, experiencing new things . . . Okay that is pritty good, but it is more the connecting with new friends (or sometimes seeing old ones), you know — the connecting with others that do this thing called blogging.
The travel itself does invigorate, the outings validate, and I always seem more dedicated to our mission when I return home.  Before you get the wrong impression, let me point out — these are "working getaways. " (And I know — 's Hard!)
The Seed for Yourself Summit
Thursday this week, I leave for Portland, Oregon, a place I have never been.  Pennington Grass Seed is hosting Building Moxie and a handful of other renowned DIY bloggers as part of a Pennington "Seed for Yourself" Summit.  A one-day summit (Friday, March 9th) at Pennington's NexGen research facility promises to include location tours, hands-on workshops and one-on-one discussions with Pennington experts.  (So feel free to suggest up some questions I might ask.)
Simply put, one of the largest manufacturers and distributors of lawn, garden and turf care products in the world, Pennington Grass Seed is offering Building Moxie a behind-the-scene perspective into all that goes into the creation of high-quality grass seed.
And man do I need it!   Despite my confidence in this picture below, I'd say I am about 50/50 with sowing grass from seed.  I hope to use what I learn this week on my already growing stack of spring lawn care projects . . . and I hope too to share.  (A seasonal right, lawn care that is, and one part of the Cycles of Life.)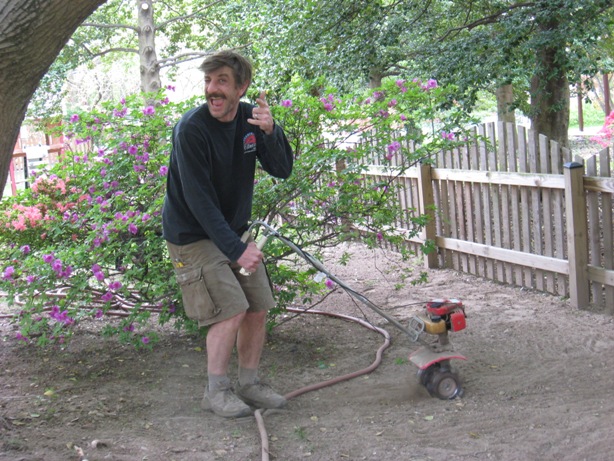 *******
Bloggers on this Trip
OK get it out (the laughing over that ill-fated pic) . . .  and as I was saying, there are a few bloggers on this trip that I have been looking to connect with for sometime.  A few that I have followed lightly, and Yes, even some for which this is my first intro.  A quick shout to them below:
I also have plans for a visit (though briefly) with previously featured Cyra DuQuella of Portland-based DuQuella Tile (she's my ride!).  And hopefully a quick hiya if there is time with Twitter friend @Kendra_Hubbard (we'll see; gotta email now).
*******
Thanks for reading all … to follow along keep an eye on BMoxie's social streams or check Pennington's Facebook page for goings on >> https://www.facebook.com/PenningtonSeed.  (Like 'em now!)
As to everyone listed — Safe travels and see you in Portland. ~jb
*******
Disclosure:  Pennington is paying for my airfare, hotel and other related travel experiences.