Update (9.5): This Contest is now Closed. Thanks out to all who participated.
…


Would you like to attend the Remodeling Show & Deck Expo 2012 in Baltimore?  Why?
Thanks to the generous support of our 106 Yard Sponsors: DAP Products, American Standard, Houzz and Wilsonart HD … we are able to bring one remodeler to Baltimore for the Show.  Could it be you?  Comment below to be entered to Win Building Moxie's 106 Yard Scholarship Contest!
Contest Rules and Official "Prizes," here >> Building Moxie's 106 Yard to the Remodeling Show Scholarship Contest :: Rules and Other Sundries.  (Please Read It!)
Entry in this Contest will remain open until Saturday, September 1st … with the Winner (aka The Chosen One) announced shortly thereafter.
*******
Update (9.1): Considering the long weekend of Labor Day, entry in this Contest will remain open through the weekend of the 1st closing September 4th.  Thanks.  Luck all, and happy weekend. ~jb
…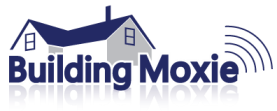 Thanks and good luck. ~jb